After School Clubs
Autumn 2018 Timetable
| | | | | |
| --- | --- | --- | --- | --- |
| CLUB | NIGHT | TIME | YEAR | TEACHER |
| Basketball | Monday | 3.15-4.15 | 5 | Mr Kavanagh |
| Choir | Wednesday | 3.15-4.15 | 5/6 | Miss Shirley |
| Hockey | Wednesday | 3.15-4.15 | 4 | Miss Clark |
| Cooking | Thursday | 3.15-4.15 | 6 | Mrs Shirley/Mrs Jannece |
| Tag Rugby | Thursday | 3.15-4.15 | 6 | Miss Callander |
| Dance | Thursday | 3.15-4.15 | 3 | Dance Teacher |
Potato Harvest 2022
Well done to the Year 2 and Year 6 Gardening Club and 'Guardians of the Garden'
Year 6 had fun last week harvesting their potatoes. It was a team effort as the Year 2 gardeners prepared the ground, weeded and watered with the 'Guardians of the Garden' team. After regular watering and adding new soil and weeding, the Year 6 gardeners harvested over three hundred potatoes! Well done to everyone involved!
School Clubs Photo Gallery
The Y4 children love Tuesday's because they get to go to crochet club. What a wonderful skill to have learned from Mrs Squibb. Thank you Mrs Squibb for giving your time to teach these children a new hobby.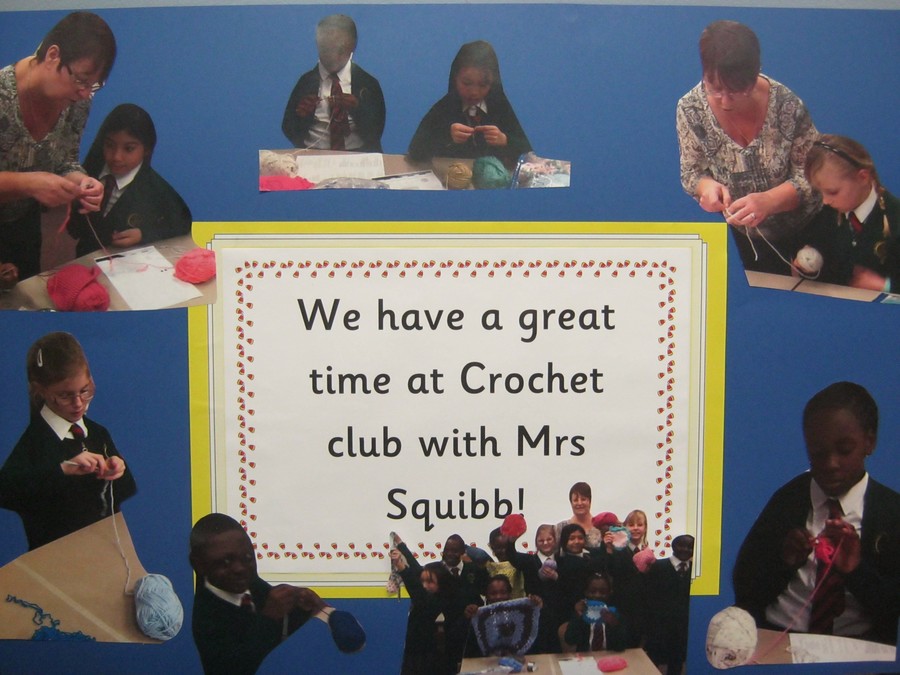 October 2015
On the 7th October, the Year 4, 5 and 6 children competed in the Borough Cross Country competition. Thank you to the parents that took the children there and supported them. There was over 1000 children competing in the competition. I am very proud of our school as always. Well done to you all!
September 2015
The children in Year 3 had the best time at their first week of football club with Mr Corcoran. Their skills are improving every day. I am looking forward to their first match already. Well done Year 3!
Athletics competition 2015
St. Teresa's held an athletics competition against St. Vincent's today. It was a wonderful afternoon with all of the children trying their best. It was St. Vincent's first athletics event and they made their school very proud with some fantastic wins. St. Teresa's were the overall 2015 winners!!
Thank you to everyone that helped me organize the event, teachers, teaching assistants and of course the children. Once again I am very proud of our little school.
CONGRATULATIONS ST. TERESA'S!!!
Mrs Harris
Sewing and Craft Club
Autumn term 2014
Year 4 have been busy this term making some fantastic creations. First they worked on their sewing skills. They practised threading the needle and tying knots. They used a piece of canvas to make a sample of different sewing stitches e.g. running, cross, half stitch. They also tried drawing designs for the centre of the samplers. The end result was some super coasters.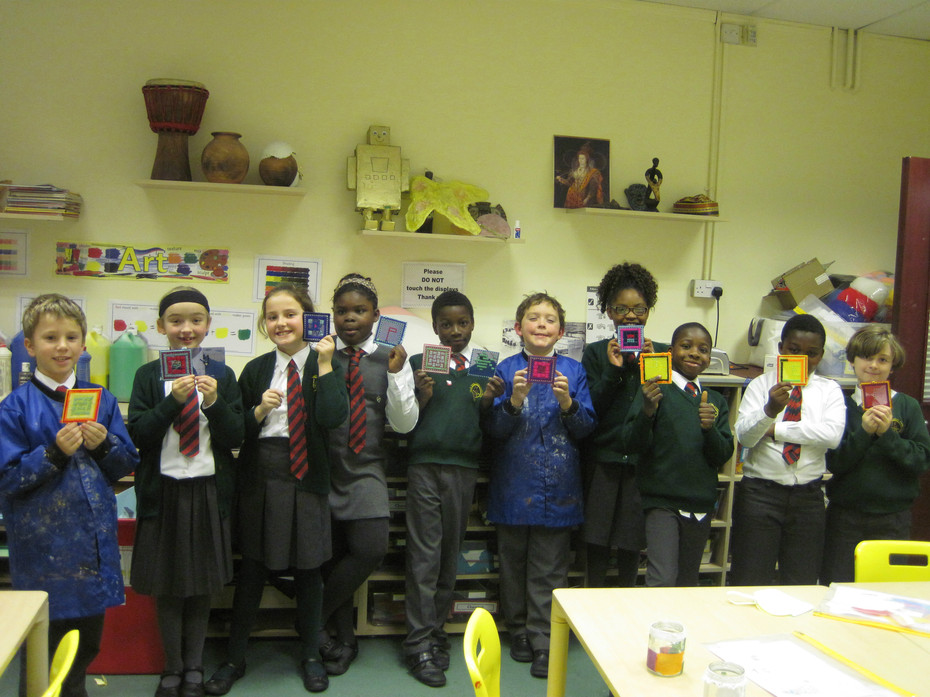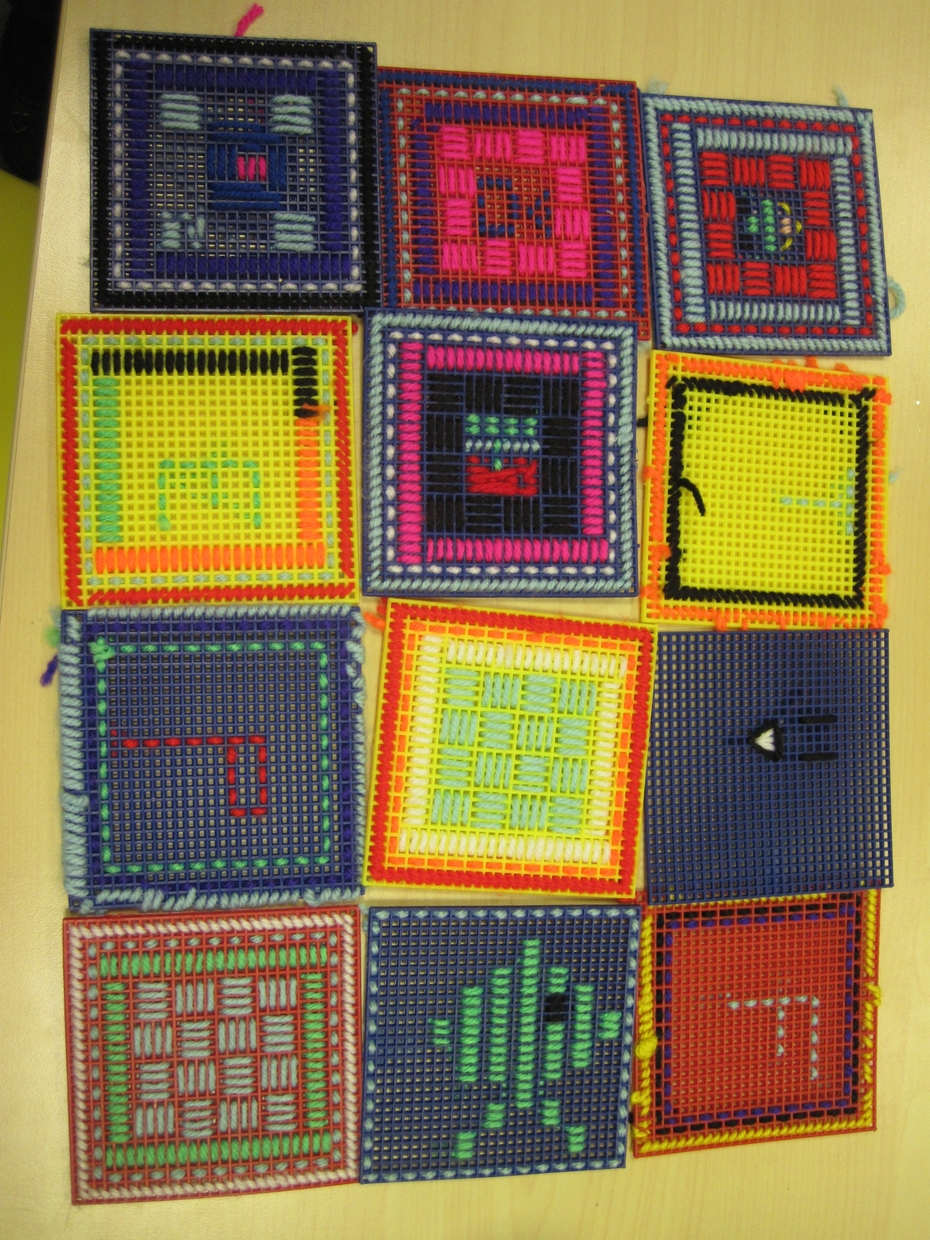 Next they made tea lights by designing and cutting out tissue paper Christmas designs. They learnt how delicate tissue paper is to use in crafting.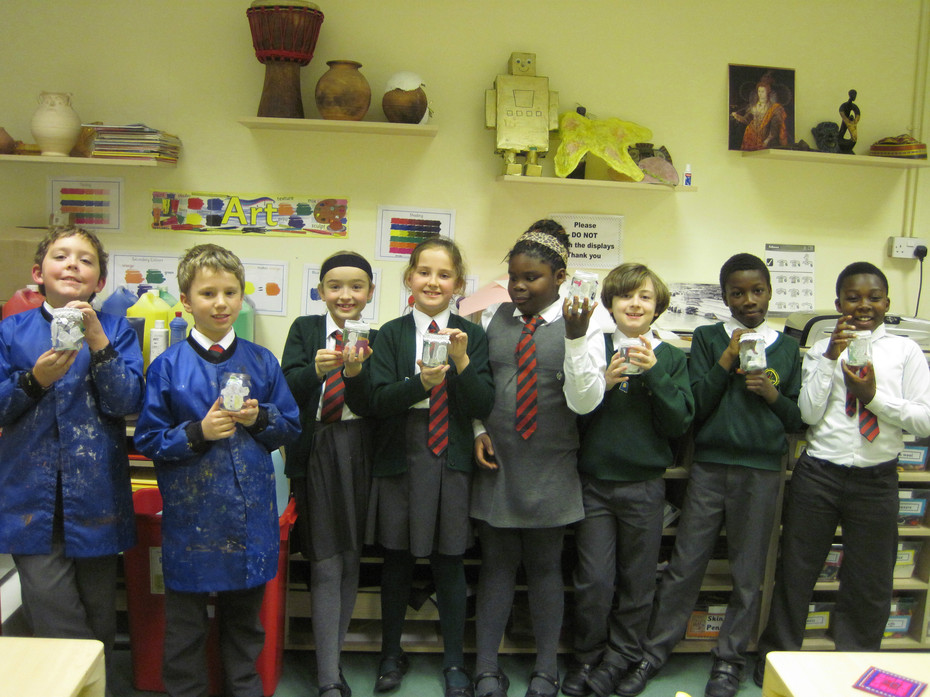 Finally they learnt some danish weaving and made baskets. This was much trickier than your basic weaving but we got there with help and perseverence.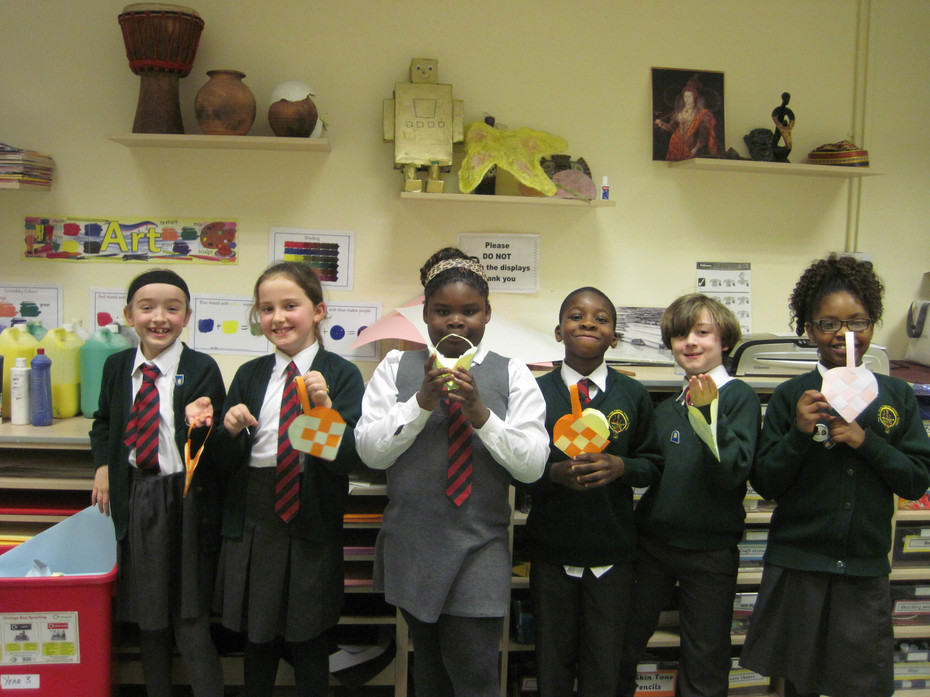 Keep crafting. I wonder what they will make next?