Reception
Mrs Attard and Miss Shirley can be contacted with any questions you may have about about your child's work over the next few weeks via email:
Lat week the following letter was given out with some home learning packs with work for the children to do over the next few weeks. If you did not receive this as your child was away please to not worry, just e-mail me at the above e-mail address I will e-mail the pack to you.
There is a pack available for both Nursery and Reception.
Evidence Me
I am trying to set up a way for parents to show us what activities you are doing at home so that we can support you further and give you more ideas.
In school we use Evidence me as a way of recording our practical observations. This has a parent share option so that we can share these with you and you can share what you are doing at home with us.
Please check to see if you have an email from Evidence me (2simple) and click on the confirm link. If you have not received this email please email to address above and let me know.
As soon as everyone is set up I will send out more information on what to do next.
Thank you
Fantastic Phonics Opportunity 23.3.20
At St Teresa we follow the RWInc scheme for phonics. Over the weekend they have announce that for the net couple of weeks they will be doing phonic sessions on youtube. This is a great opportunity for your child to continue learning their sounds.
http://youtube.com/channel/UCo7fbLgY2oA_cFClg9GdxtQ
They will add a new film everyday from Monday to Friday and the film will be available for 24 hours.
The phonic sounds are taught in three sets. Set 1 is ideal for Nursery to start learning their sounds and Reception can continue with set 2 and 3.
The films will be online at the following times:
Set 1 - 9.30am
Set 2 - 10 am
Set 3 - 10.30 am
For more information on this go to the Ruth Miskin Training page on facebook.
Feel free to email me to let me know how you got on.
Excercise
It's really important that the children get some exercise while still being indoors. As I find useful ideas to help keep the children active I will add them to this section.
Jo Wicks - The body coach is online PE sessions with children everyday at 9am on his youtube channel: The Body Coach TV
This is a great way to wake the children up in the morning so that they are ready to get on with the days activities.
Jump start Jonny on youtube - he does some energetic dancing to get the children moving
Andy's wild workouts - fantastic for young children on bbc iplayer. Andy gets the children moving around like animals.
26.3.2020
Please continue to work through the dinosaur grid and your learning packs. The mark making books are for the children to draw and write in so they are not using all your paper!
If you would like some more work to do with your child for next week there are lots of lovely Easter activities on www.twinkl.co.uk. See the letter above for the free access code.
Thank you so much to all the parents that have sent me pictures on Evidence me of your children working at home. Some of you have even managed to upload some videos. It's fantastic to see the children working hard at home and a great way for us to keep in touch. I will be sending out more information about this next week so please keep checking your emails.
Remember to email me if you have any questions
Mrs Attard
Useful Websites
Excellent e-library with Oxford Reading Tree and Read Write Inc books to read.
Wonderful sensory recipes
Free visual recipes for cooking.
Excellent sensory and experiment ideas
Fantastic maths ideas. Click on the EYFS learning at home
http://apps.apple.com/gb/app/bee-bot/id500131639
Bee bot App for computing
19.3.2020
This weeks activities are based around the book We're going on a egg hunt. This story can be found on youtube.
20.4.20
Hope you all had a good and safe Easter.
This weeks activities are based around the story We're going on a bear hunt. This story can be found on youtube and cbeebies website.
Try to choose at least one activity from each area and upload a photo or video to Evidence Me.
27.4.20
This weeks activities are based around the book The Gruffalo. I know that this book is very popular with the children.
The story can be found on youtube and there is a film of the story on bbc iplayer. There is also a webpage called www.gruffalo.com with more ideas.
For phonics activities there is a lovely selection of games on www.phonicsplay.com
If you would like some more activities please look at the following websites:
www.tts-group.co.uk - Download Early years activity book
Street Tag
We want to make sure you're staying active at home so Street Tag have come up with a variety of ways to help to do that if you can't get out and about to collect the usual street tags around your area. We want to encourage as many families as possible to get involved!


One way is by doing the home workouts. A PEcode worth 200 points is given for each activity. These activities can be found in the 'opportunities' section of the app.


Another way is by downloading the Fitbit app (you don't need an actual Fitbit) and connecting your Fitbit app to your street tag app. (The button is at the top right hand corner of the street tag home screen). Every step you take around the house is then worth street tag points. See how many steps you can take in a day!

If you haven't yet downloaded the street tag app, please do so and give it a go! The St Teresa joining QR code is pictured below so that you can join our school team on the 'Schools Leaderboard'.
Our aim is to get to the top of the street tag leaderboard so happy tagging! Below is a list of PEcodes that you can input to get you started. We look forward to seeing how you get on.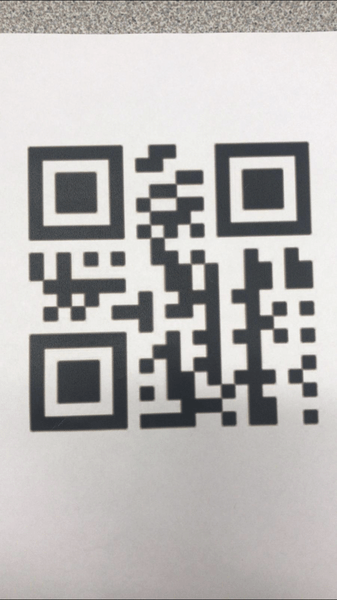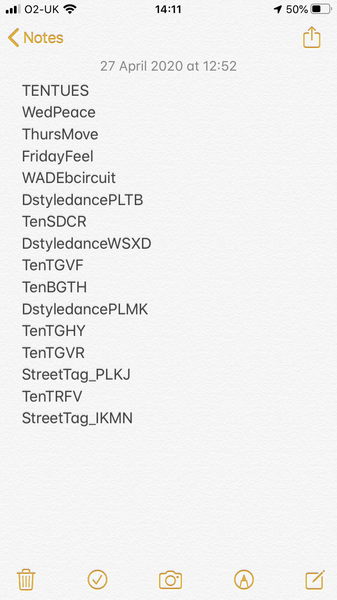 4.5.20
This weeks activities are based on the book 'The Owl Babies'. This can be found on youtube.
Friday is a Bank Holiday so no work on Friday, just lots of valuable time together.
11.5.20
This weeks activities are based around the popular book 'Whatever next'. This is one of my favourite stories. You can find the story on YouTube.
18.5.20
This weeks book is The Tiger who came to tea. Another great story that can be found on youtube and it was made into a film at Christmas.
Reception children can also still carry on with their activities on Developing Experts and Education City,