Welcome to Year 1
Classteacher: Miss Callander
Welcome to the Year one class page. You can find out all about our learning and topics by clicking on the curriculum letter link.
Termly Curriculum Letters
Before we started our circus unit, we created posters about what we know about the circus so far. Information about tightrope walkers, fire breathers, ring masters, animals, acrobats, clowns and circus tents.
Throughout the unit we also created posters on the 5 senses. What we can smell, see, touch, hear and taste.
Here are our clown masks we created using paper plates, paint, crate paper, pom poms and coloured paper.
During our baptism unit we learnt what it means to be baptised and how people are baptised. These are our baptism candles that we designed.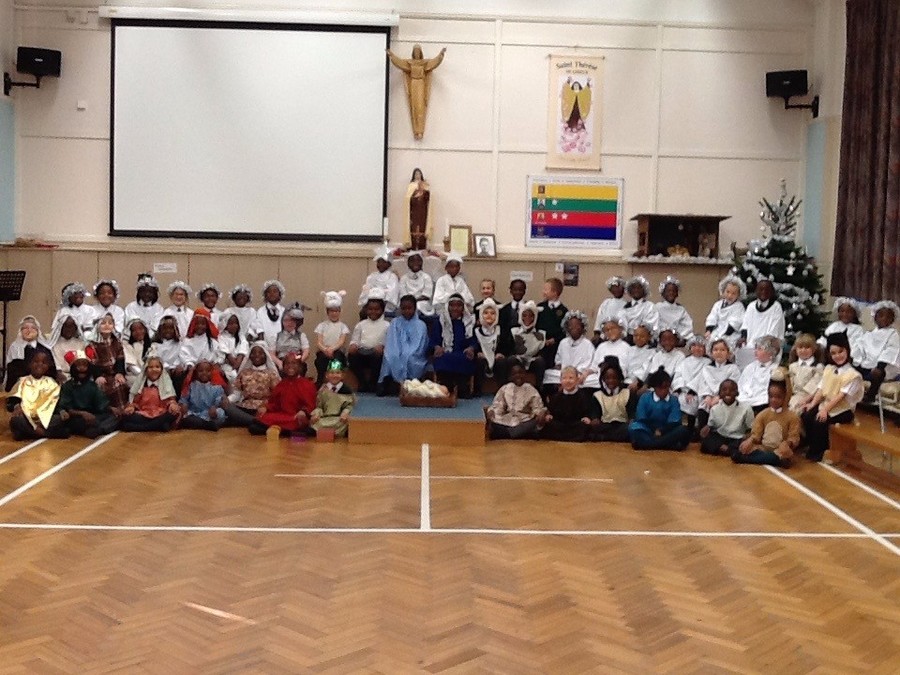 Year 1 and 2 Christmas disco.
In RE we are learning about the Advent wreath. We know there are 5 candles on the Advent wreath, Hope, Peace, Love, joy and Christ. But on our candle we only have the very last candle you light, Christ.
Celebrating Ms Arber 20 years at St Teresa
During our Time Travellers unit, we travelled all the way back in time to see Queen Elizabeths coronation. We even watched real footage that was taken back in 1953.
We have travelled back in time to 1840 for the signing of The Treaty of Waitangi on February 6th. This is a very important document between New Zealand and United Kingdom. With the hope it would bring peace between the two countries. We created our own class treaty as a set of rules on how we should be behaving and helping each other.
World Book Day Fashion Show / Class photo in our outfits / Reading with year 5 students.